I always want to create a list of foods from Hong Kong to introduce the food and the culture. First I was thinking to do photograph, then I think why don't I DRAW them, since I can?
Therefore the below. I will make more, and not only Hong Kong food.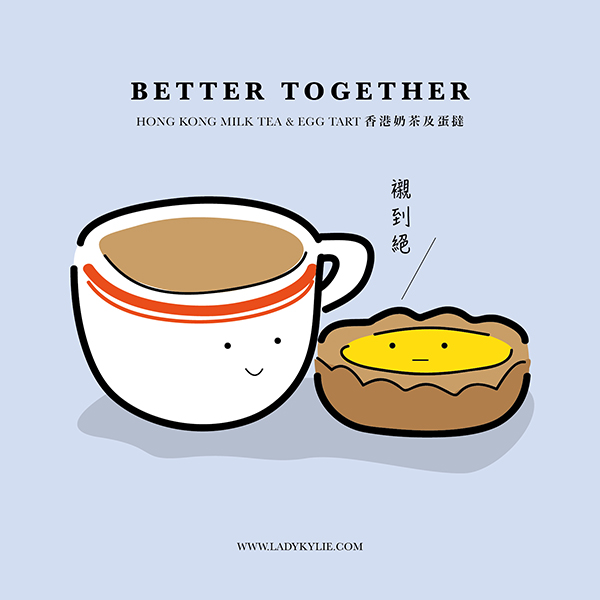 Egg tarts and milk tea is a pair. Egg tart was influenced by the British custard tart.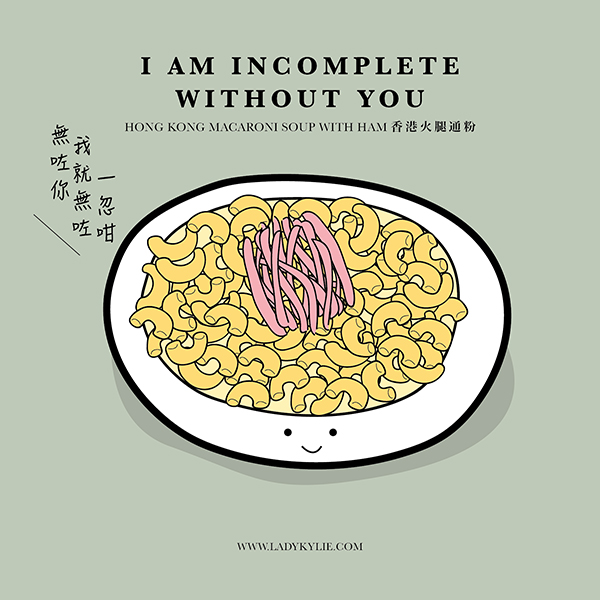 Macaroni soup with ham. As a vegetarian this one is so wrong to make, but this is the truth that without the ham, the whole thing would be very bland.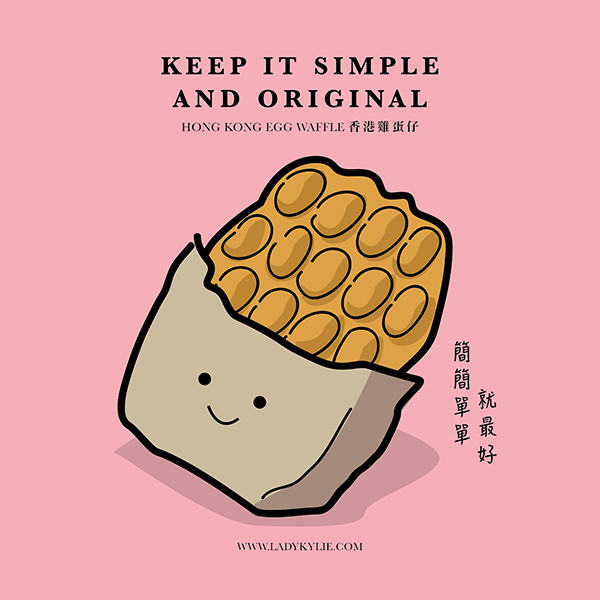 Egg waffle is originally from Hong Kong, and since there are many Hong Kongers moved to Canana and US after 1989, you will see them very often in the Asian food store. However the original from Hong Kong we eat them plain, while in North America people put ice cream and chocolate etc with it. I am not against that, but really want to tell people: that it is already VERY good without all the extra sweets.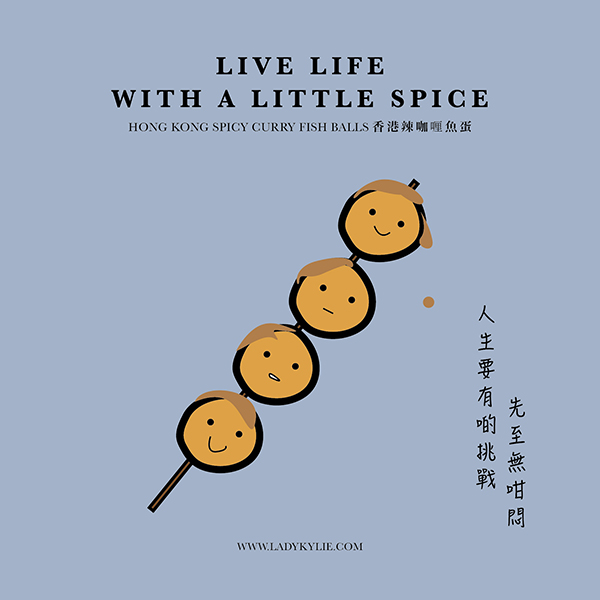 One problem for me to create this set is the food are mostly brown, not very colourful. I think I will modify them somehow. Curry fish balls is another typical Hong Kong food, it is not only snack but people would eat them in the morning for breakfast sometime, like the macaroini soup. Strange isn't it?