I always want to make a list of Hong Kong foods to showcase the food culture. At first I thought of photographing them - then I think why not draw them since I can? Hence the one below. I'll be doing more, and probably not just Hong Kong food.
Below: Egg tart and milk tea as a couple. Egg tart was influenced by the British custard tart.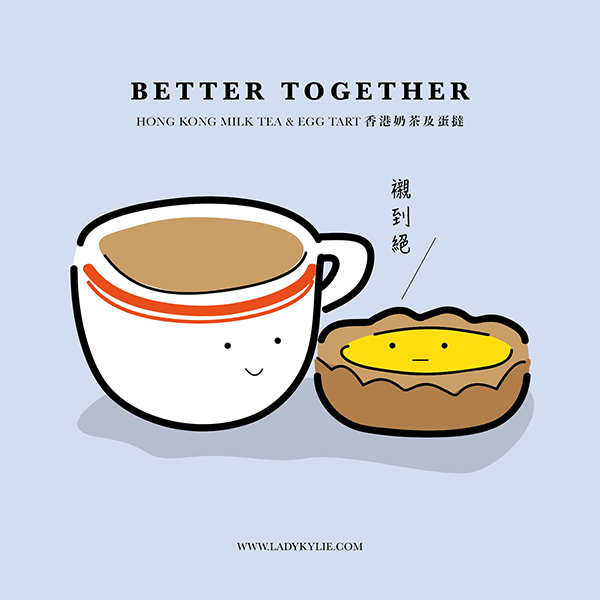 Below: Macaroni soup with ham - without the ham, the whole thing would be very bland.
Below: Egg waffle is originally from Hong Kong, and since there are many Hongkongers moved to Canana and US after 1989, you will see them very often in the Asian food store. However the original from Hong Kong we eat them plain, while in North America people put ice cream and chocolate etc with it. I am not against that, but really want to tell people: that it is already VERY good without all the extra sweets.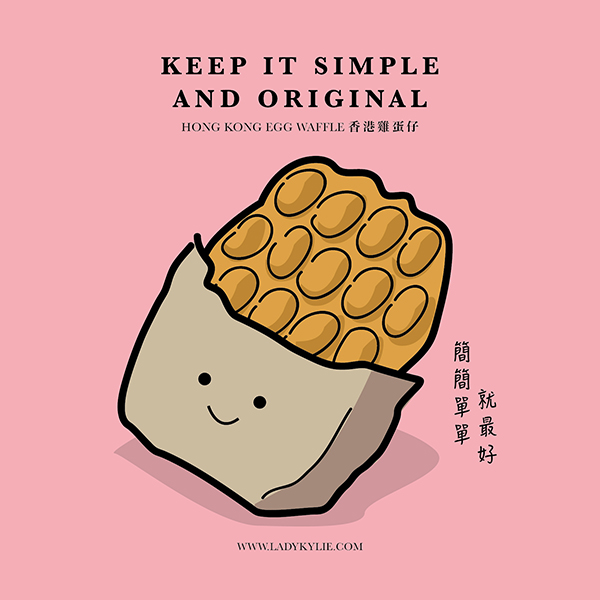 Below: Mango pomelo sago is a type of contemporary Hong Kong dessert. Invented in 1984 by Lei Garden, it has sustained its popularity up till now. This dessert can be found in the menu of many Cantonese restaurants and dessert stores in Hong Kong as well as Singapore, Japan and Taiwan. It is very refreshing and unlike many Hong Kong tradtional food, it is ... less fat.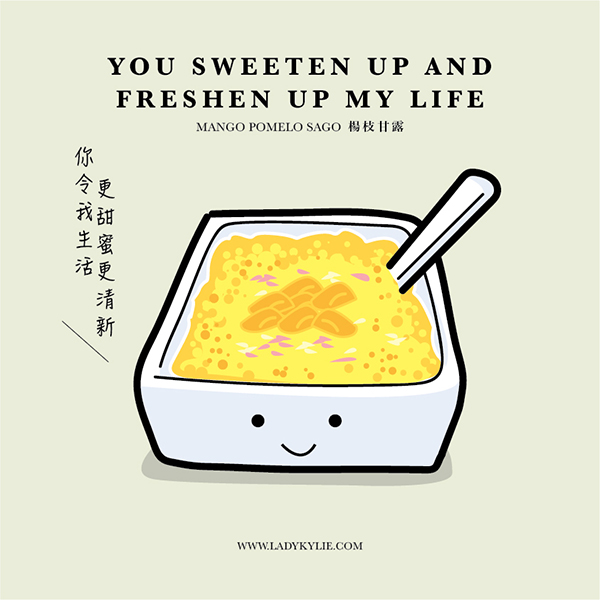 Below: I didn't know I miss it until I think about it and draw it now. Red bean ice is a drink commonly found in Hong Kong. It is usually served in local cafe (Cha Chan tang). It is a popular dessert/drink in summer.
The standard ingredients include red beans, light rock sugar syrup, and evaporated milk.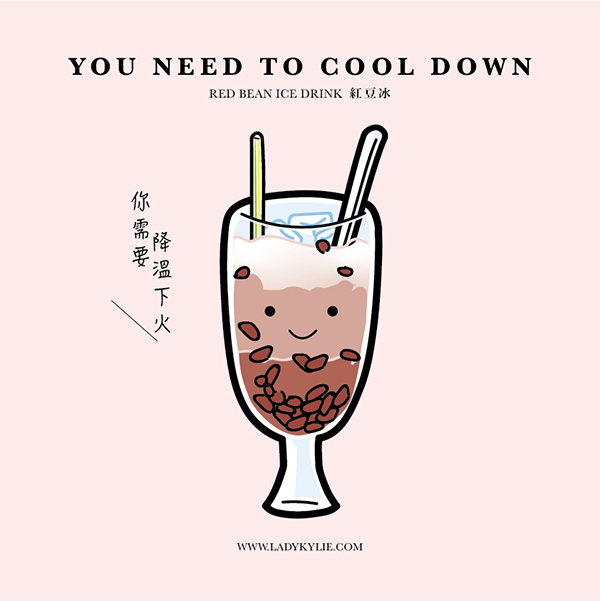 Below: Clay pot rice is a popular Cantonese winter food in Hong Kong.
Traditionally, the clay pot rice is cooked using a charcoal fire and there are 30 different varieties you can select. One of the most common ingredient is Cantonese dried sausage.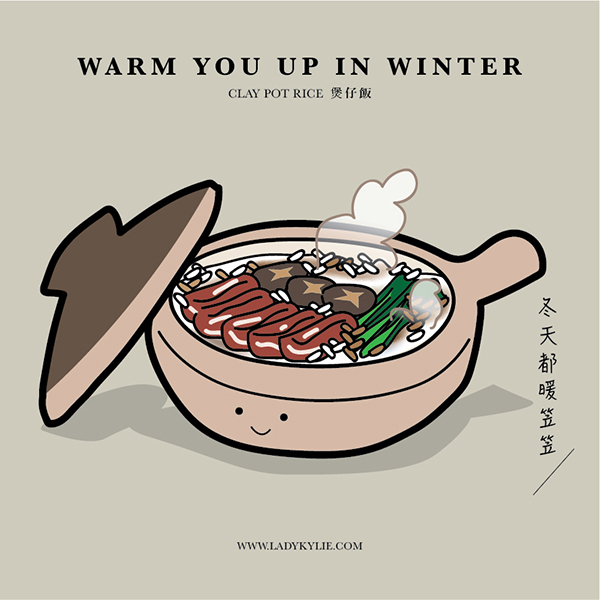 Below: A pineapple bun is a kind of sweet bun predominantly popular in Hong Kong.
Despite the name, it does not traditionally contain pineapple; rather, the name refers to the look of the characteristic topping (which resembles the texture of a pineapple).
In June 2014, the Hong Kong Government listed the pineapple bun as a part of Hong Kong's intangible cultural heritage.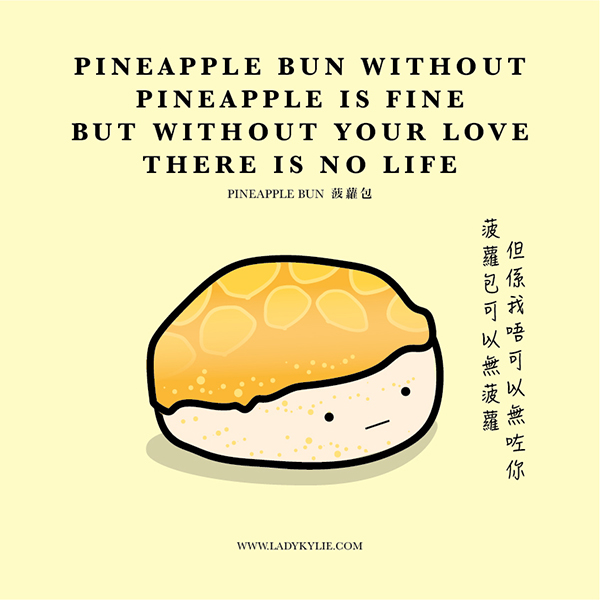 Below: Hong Kong French toast is a very popular item in local Cha-Chan-Tag (local Hong Kong cafe). Why is that called "Hong Kong style French toast" is because it was influenced by French toast but not exactly the same. Or we are just trying to be careful to call it 'Hong Kong style' so the French won't say "It is not the real French toast.." lol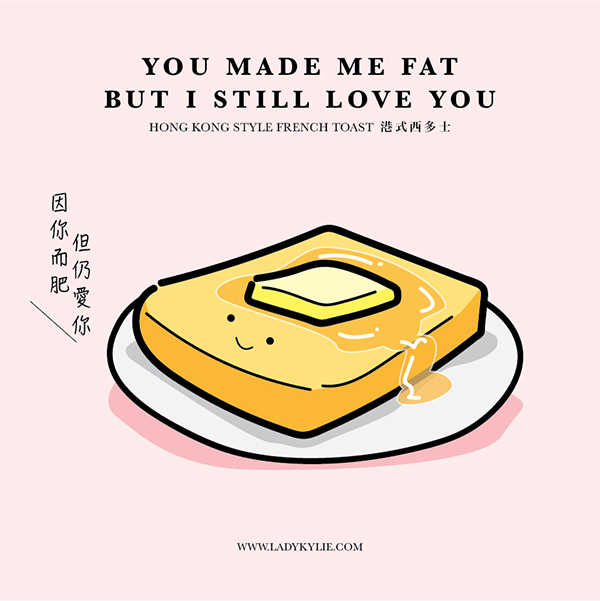 Below: Mango pudding is a very popular dessert in Hong Kong, where pudding is eaten as a traditional British food. There is very little variation between the regional mango pudding's preparation. The dessert is also found in Singapore, Malaysia, Thailand, Macau and is often served as dim sum in Cantonese / Hong Kong restaurants.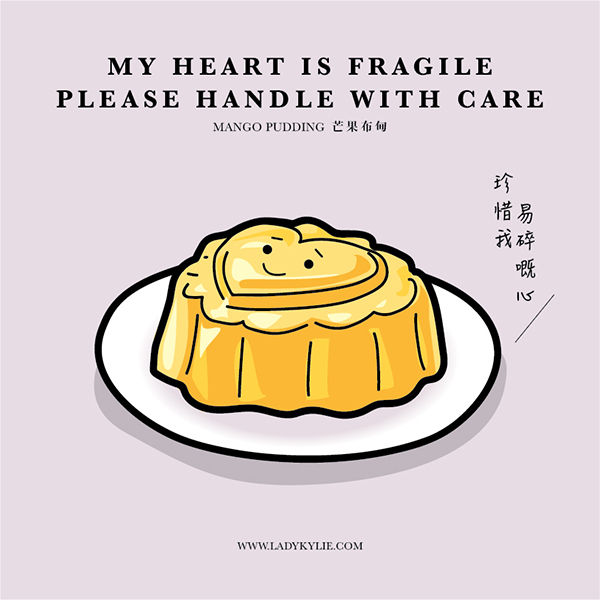 Below: One problem for me to create this set is the food are mostly brown, not very colourful. I think I will modify them somehow. Curry fish balls is another typical Hong Kong food, it is not only snack but people would eat them in the morning for breakfast sometime, like the macaroini soup. Strange isn't it?