The Hong Kong Jewelry Manufacturers Association (HKJMA) has organised jewellery exhibitions since 1992.
In 2005, I worked in a creative agency in Hong Kong as an Art director and worked with photographers and visualizers to create the 13th advertising campaigns for this international jewelry manufacturer exhibition.
The theme of the 13th HKJMA annual event is "Women always want more." After some ideas and brainstorming, we came up with some options, and finally they key visual of an elegant woman holding different types of fine jewerly in extra hands like an Indian god was selected. I had to managed the creative art direction that embodies the key message from concept development to model casting, live photo shooting, and work on the art direction/ graphic design.


Below: Key visual for printed matters.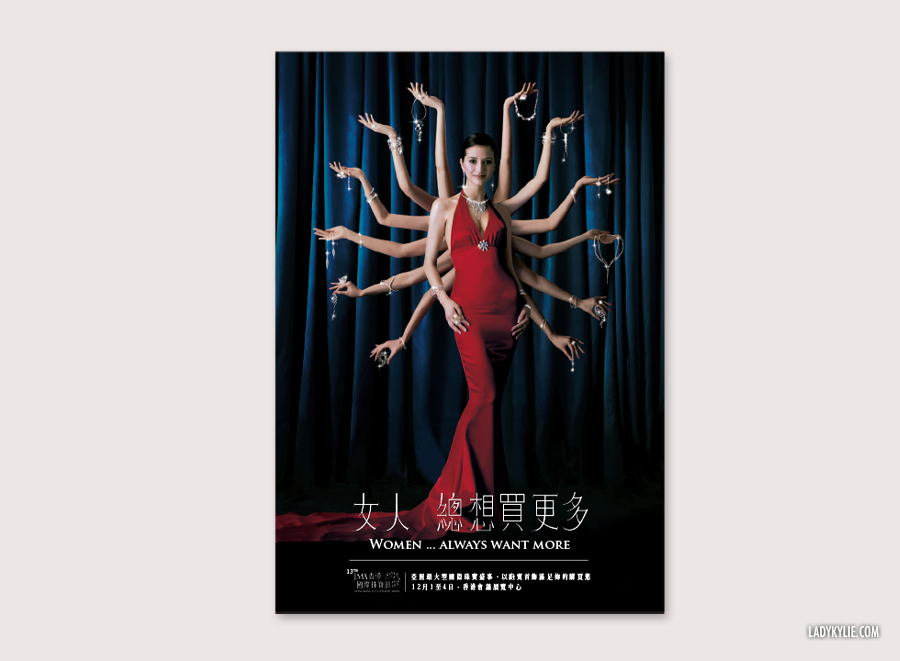 Below: Vertical and horizontal layout for billboard adverts.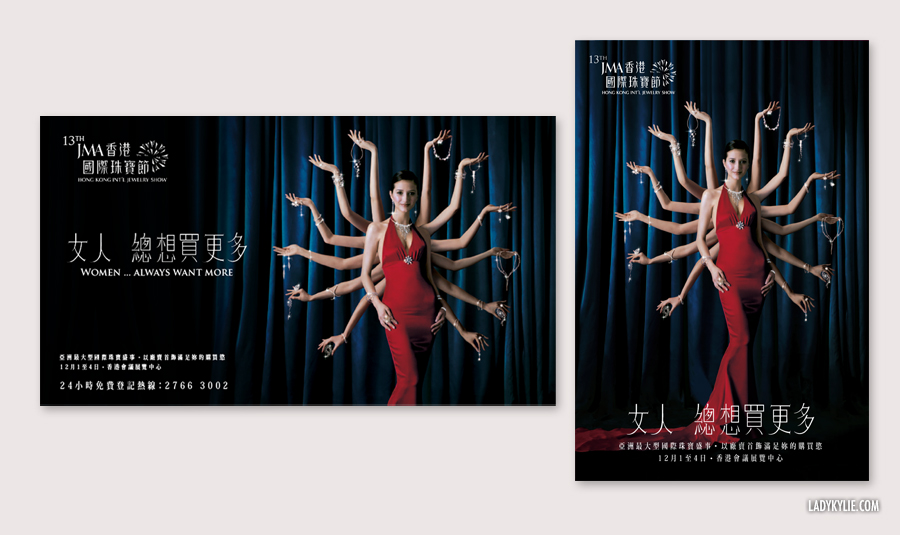 Below: Shooting day. Working with photographers, make-up artists and model.
Fine jewellery were shipped to the studio (with insurance) from manufacturers.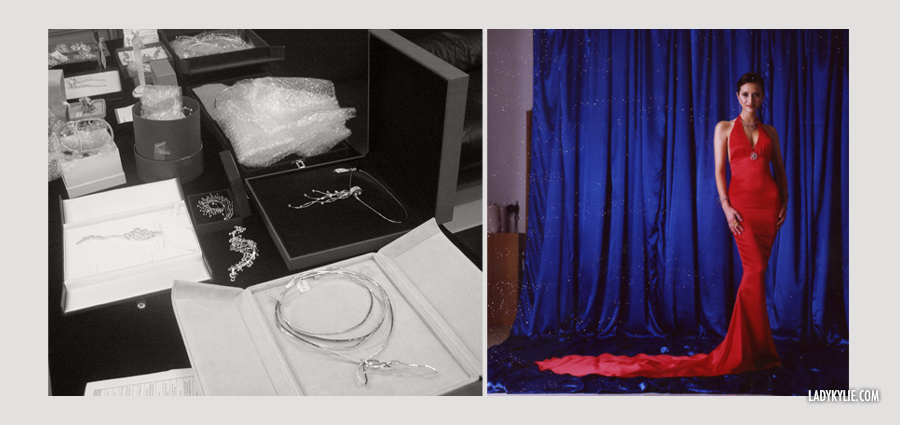 Below: Shooting day. The model's dress was tailor made for the shoot.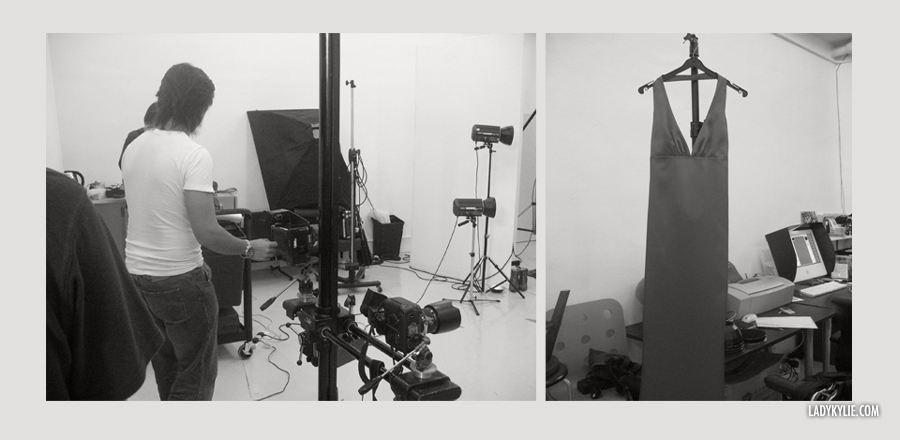 Below: The typography - The Cantonese tagline was not a type face, but a talior made design.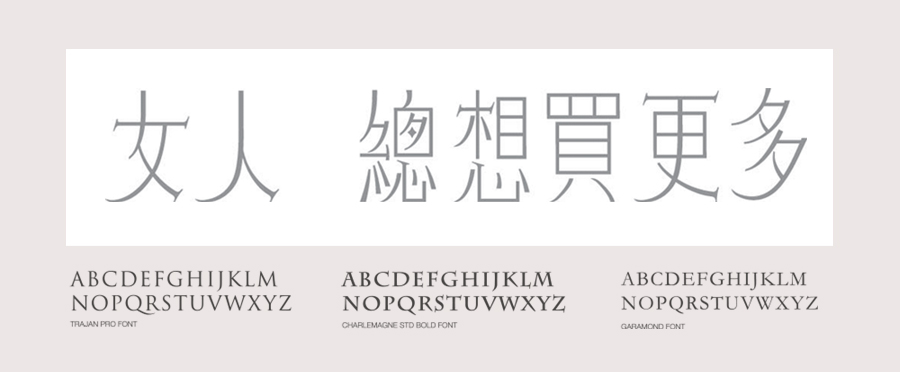 Below: Bus stop advert.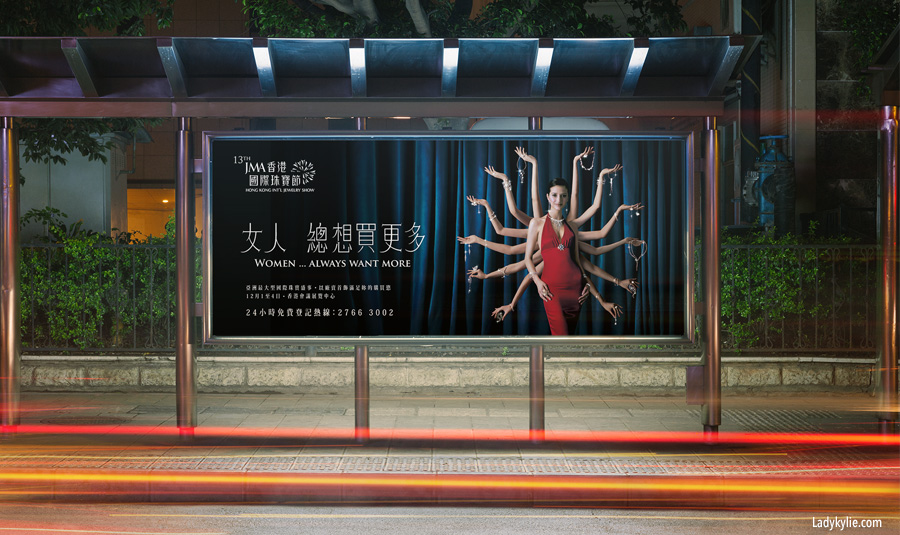 Below: Bus stop advert.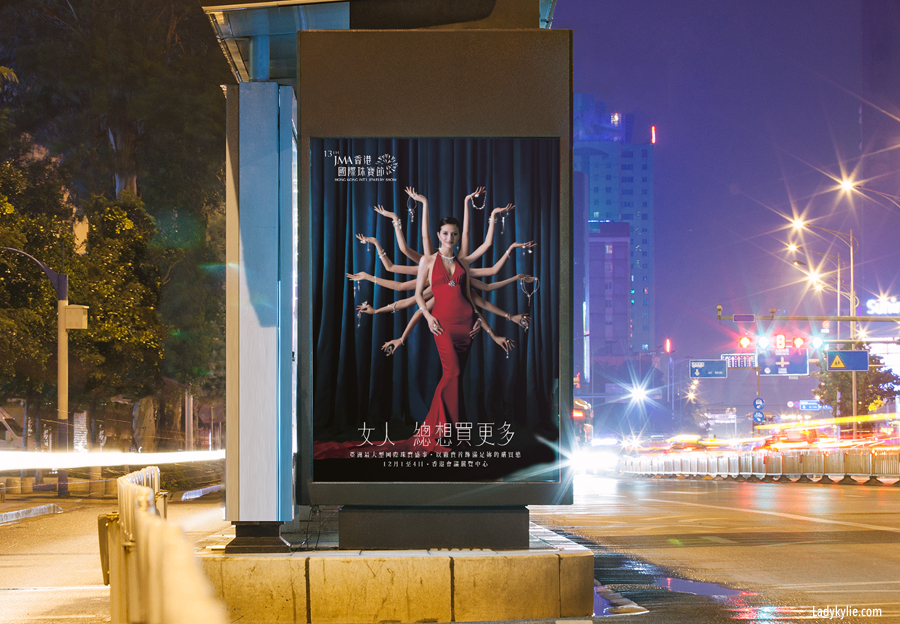 MTR (Hong Kong subway) adverts in town. The exhibition was located in Wan Chai, Hong Kong, therefore most of the adverts were in that particular MTR Station.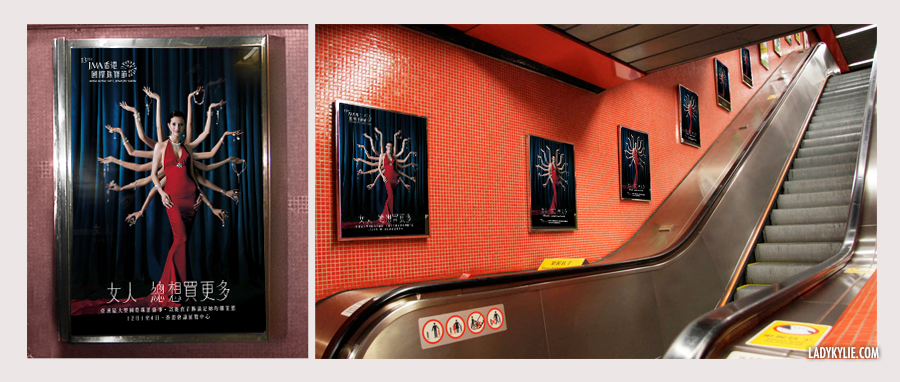 Below: Promotional Flyers.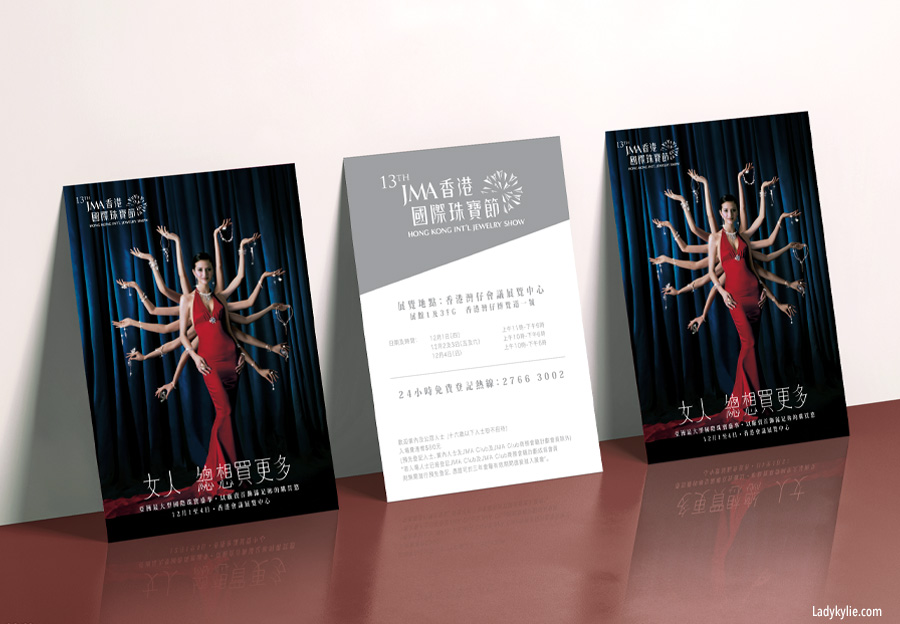 Below: Flags in the exhibition hall.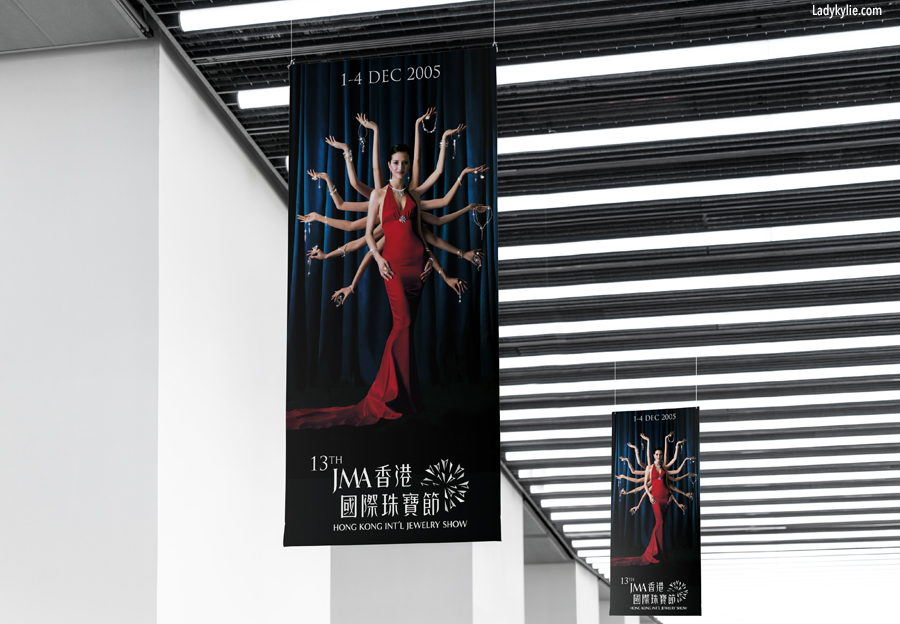 Below: Light box in city centre.