Hong Kong Jewelry Manufacturers Association (HKJMA) started hosting jewelry exhibitions since 1992. Working in the creative agency in Hong Kong, work with the photographer, visualiser to create the campaign for their international jewelry manfacturers exhibition back in 2005.
The 13th annual HKJMA campaign's main theme was "Women always want more.". After some idea and brainstorming, we have come up a few options and finally the visual of an elegant woman carrying different types of jewelry in several of her hands was developed to embody this key message. Creative from concept development, model casting, on site photo shoot, art directing and graphic design.


The draft ideas - photoshoped layout and also hand drawing to bring concepts to vision.
Finally we have picked the "elegant woman with a lot of jewelry" image direction. After casting a few models, we have found our cover girl and the below was the shooting day in studio.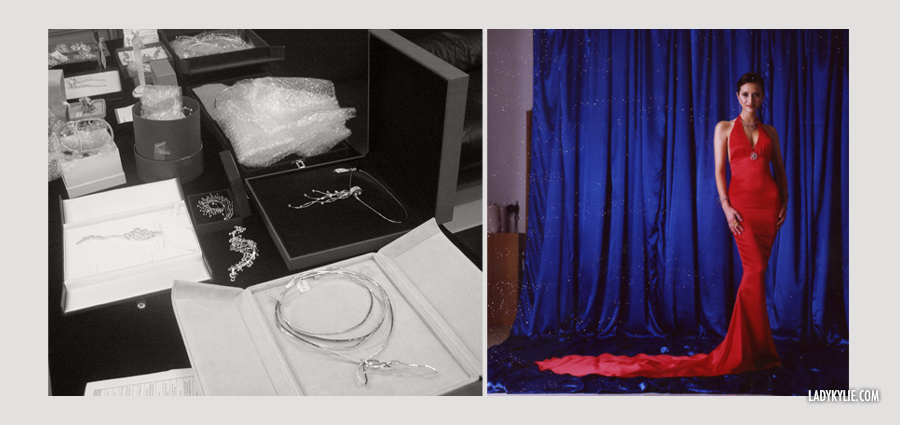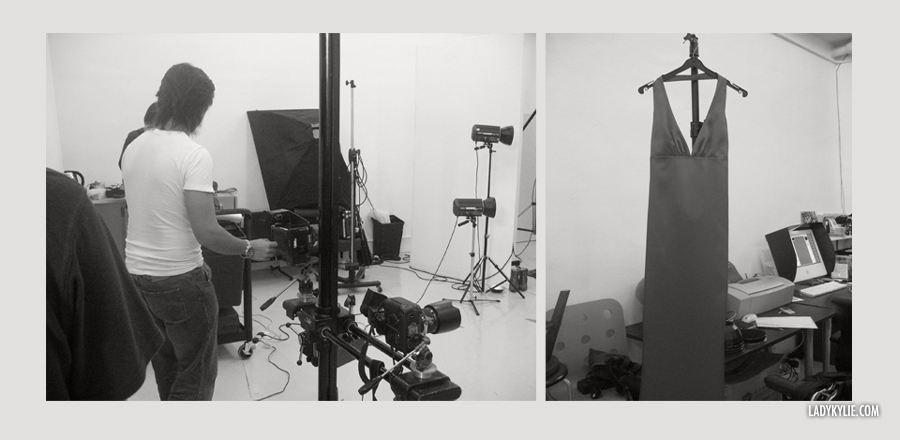 The typography - key headline was not just a font - I've created a font for just this tagline in Cantonese, using English font script as basic element.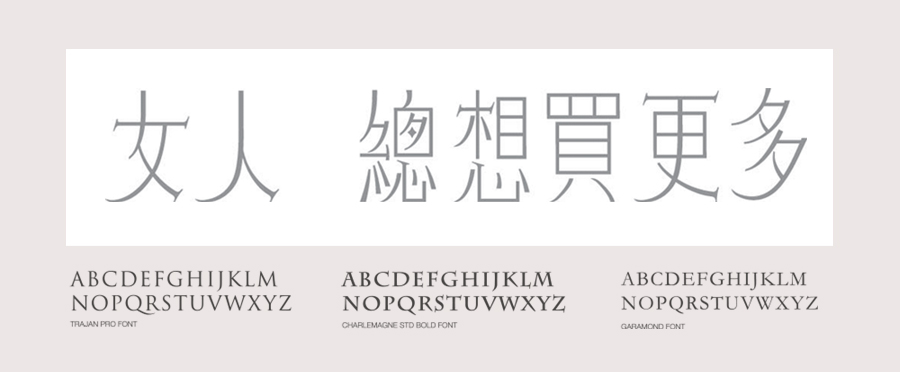 The extra hands with Jewelry, was of course photoshopped back in after the main photoshoot. Here is the final Key visual.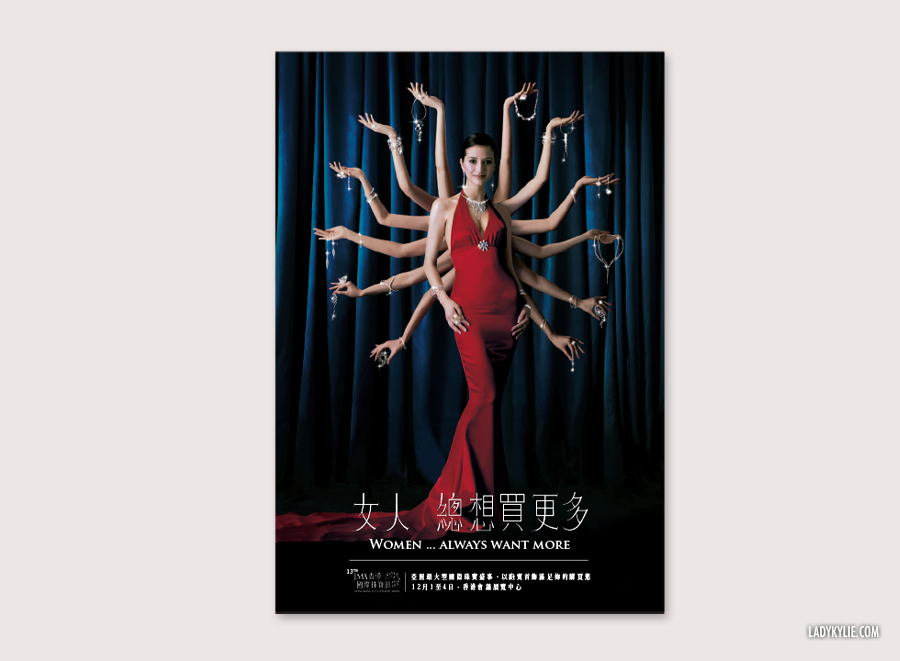 Horizontal layout for billboard adverts.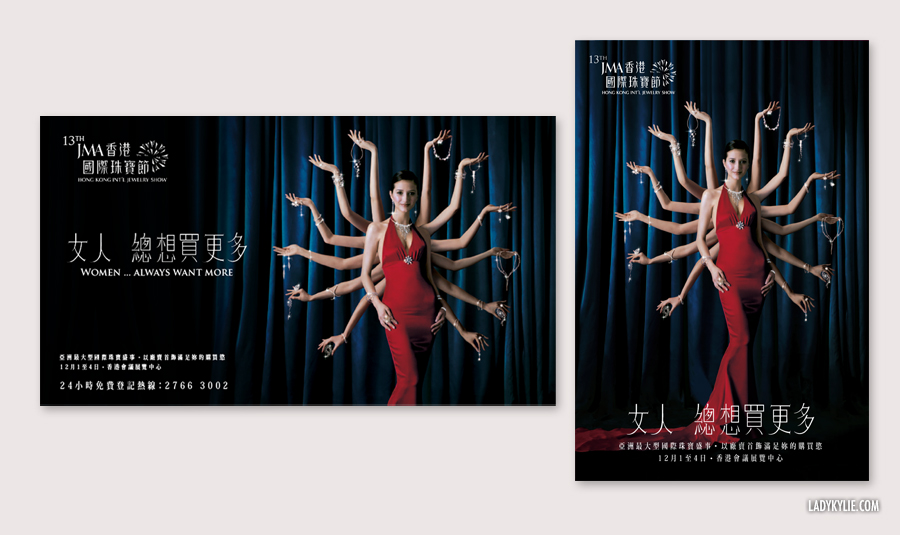 MTR (Hong Kong subway) adverts in town. The exhibition was located in Wan Chai, Hong Kong, therefore most of the adverts were in that particular MTR Station.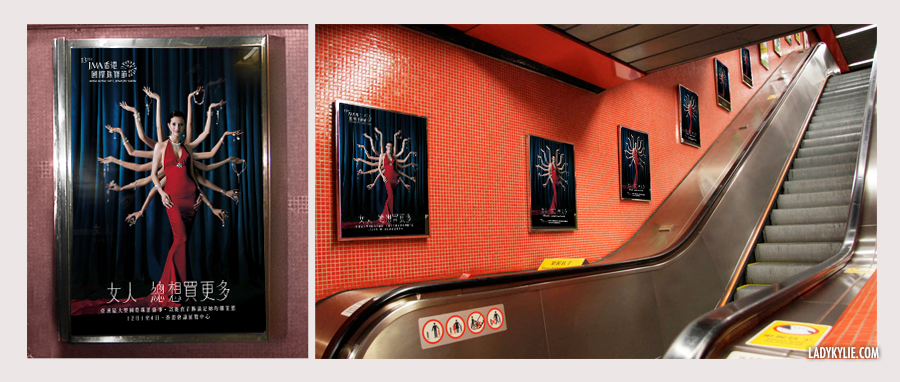 Flyers.
Bus stop adverts.