QueenKong is an Eurasian theme restaurant of British Hong Kong, where I was born and grew up.
The logo was inspired by the orb and sceptre from the queen, and the sailboat is a traditional symbol of Hongkong.
Logo design, restaurant branding, interior design mock up and menu.

Below: The front door with the British Hong Kong post box as decoration.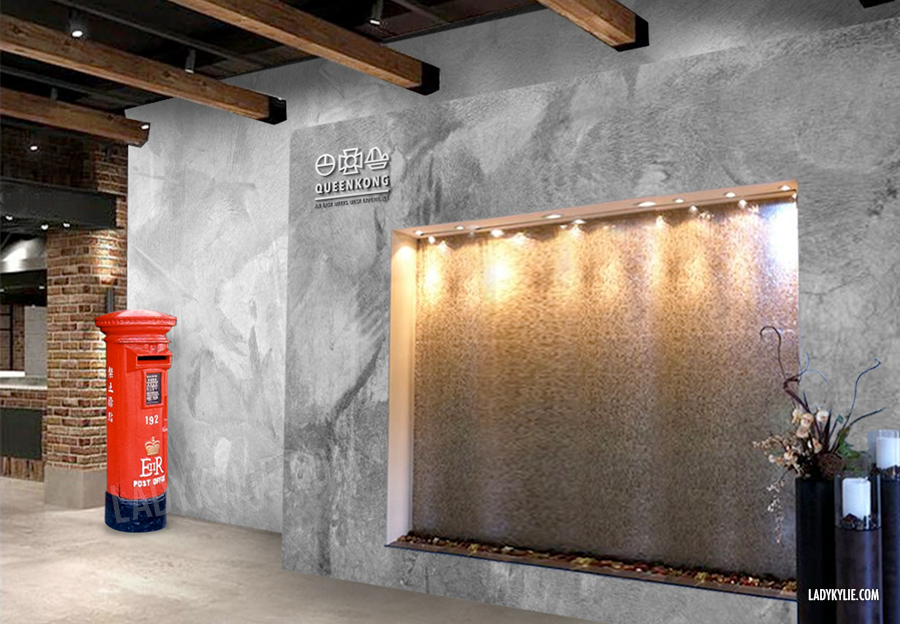 Below: Front door logo zoom in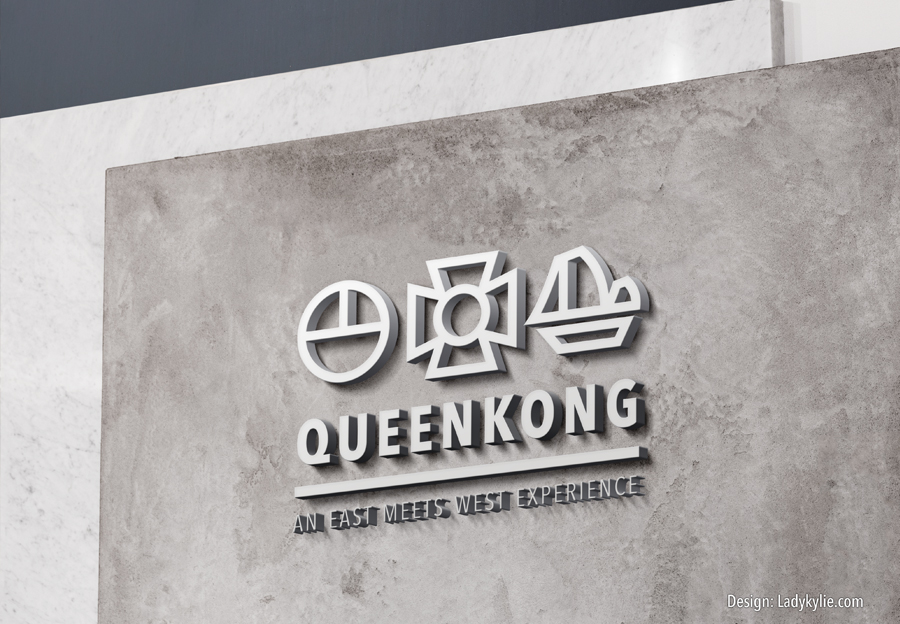 Below: Interior look and feel.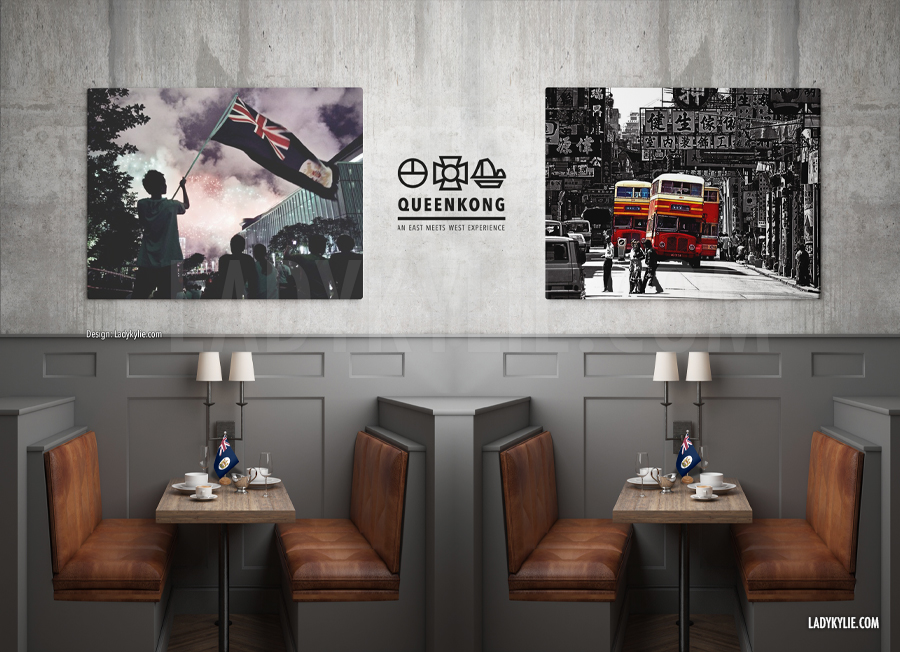 Below: Logo and opening hours on window and mall.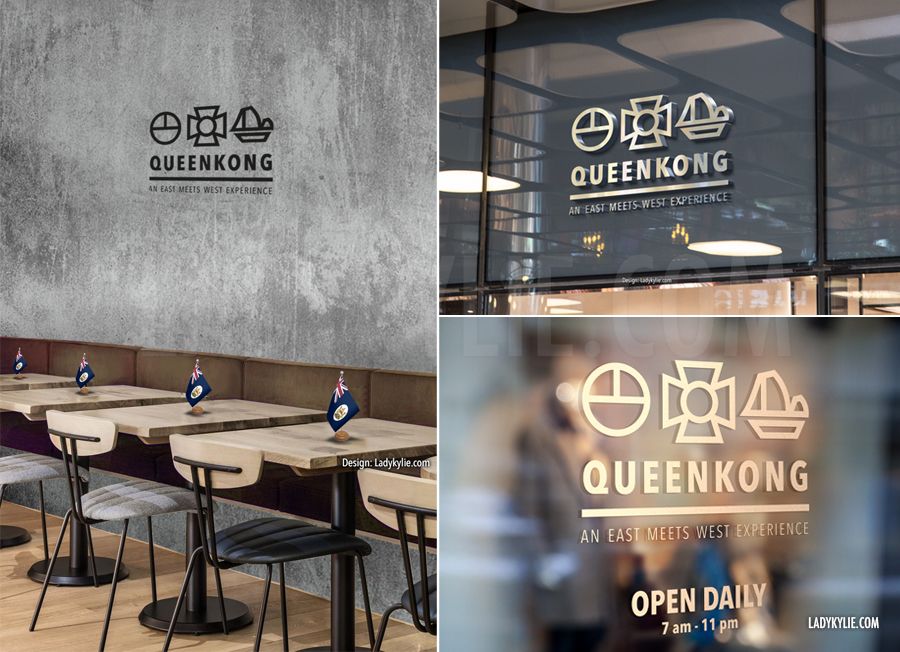 Below: Hongkong food and British food on Queenkong's branded cutlery.
Food from the left: Cantonese dimsim, mararoni in soup with ham (A very local dish), Hongkong milk tea, English breakfast, Hongkong style French toast (it sounds strange but this is what it is), Egg tarts.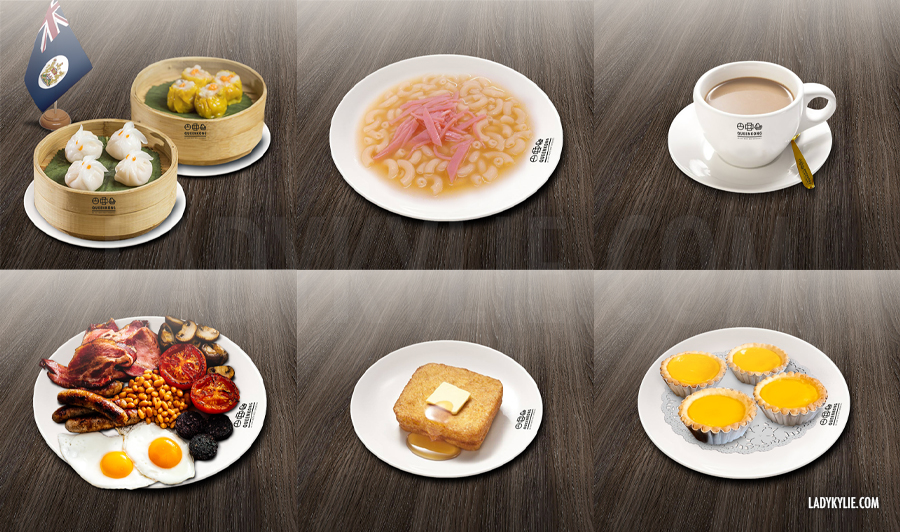 Below:Hongkong Ice tea on coaster.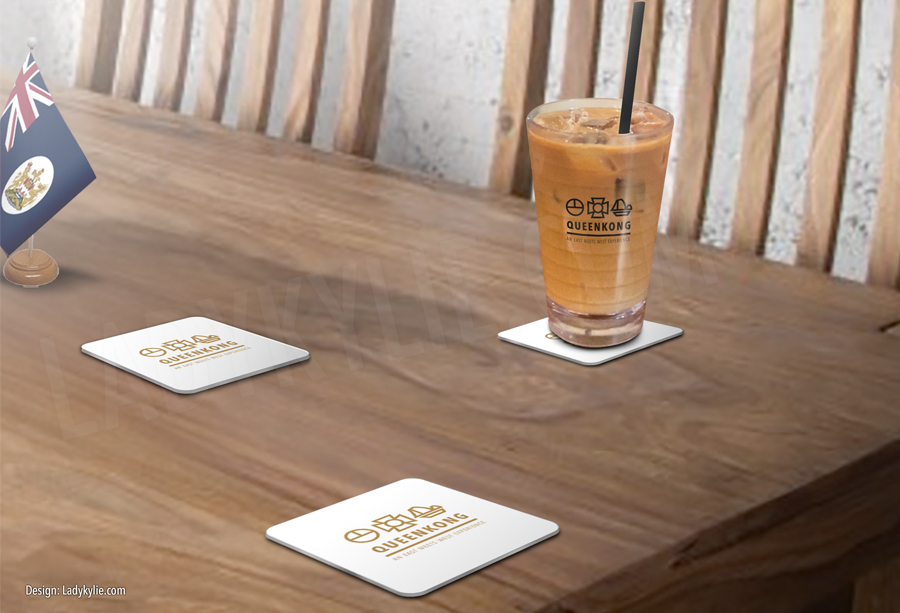 Below: Restaurant menu.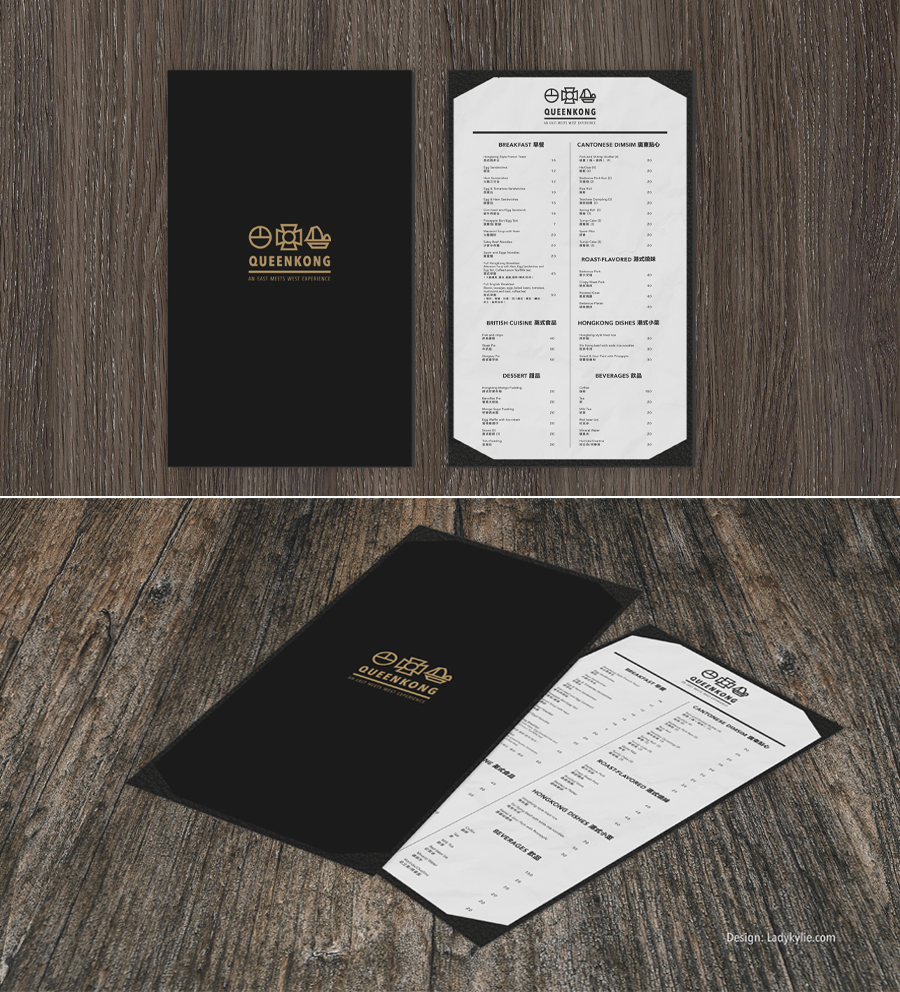 Below: Cutlery.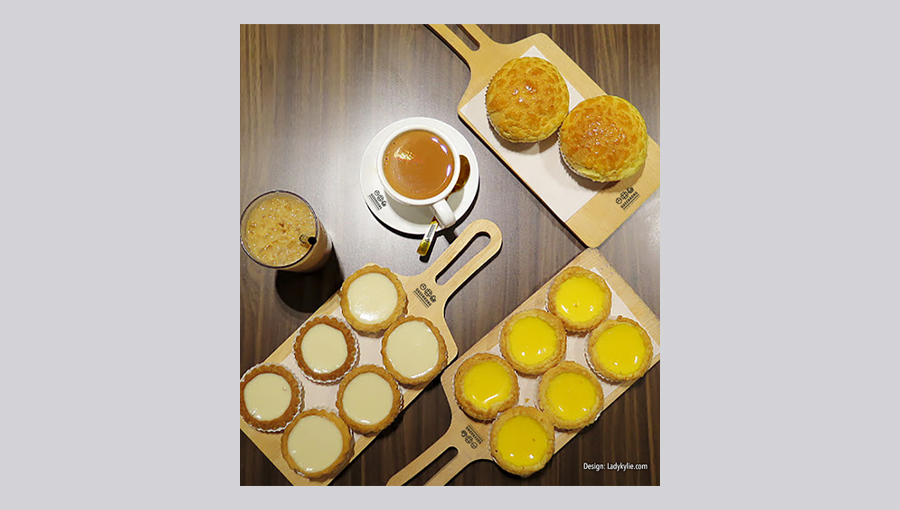 Below: Poster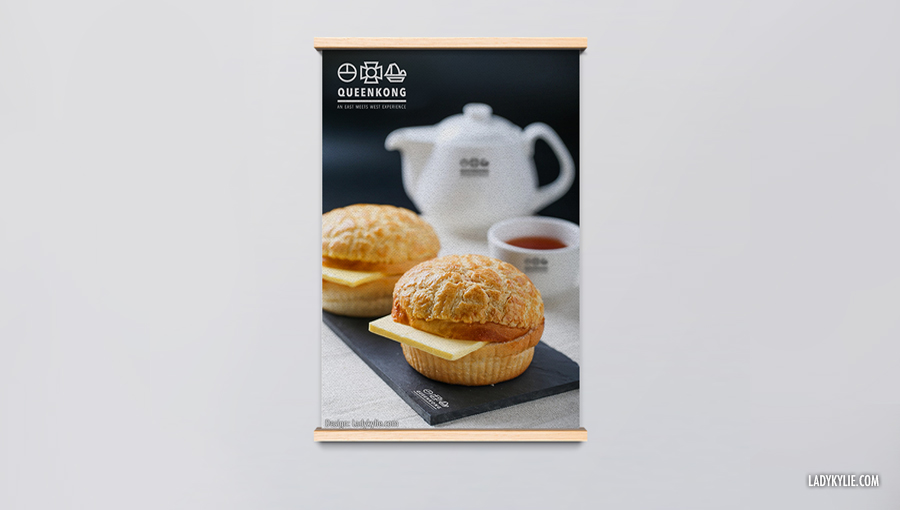 Below: Take away boxes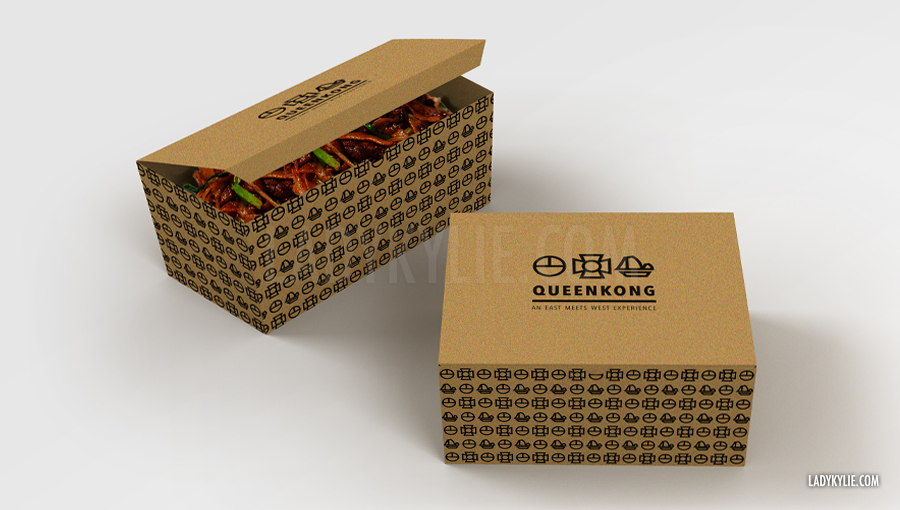 Below: Shop signage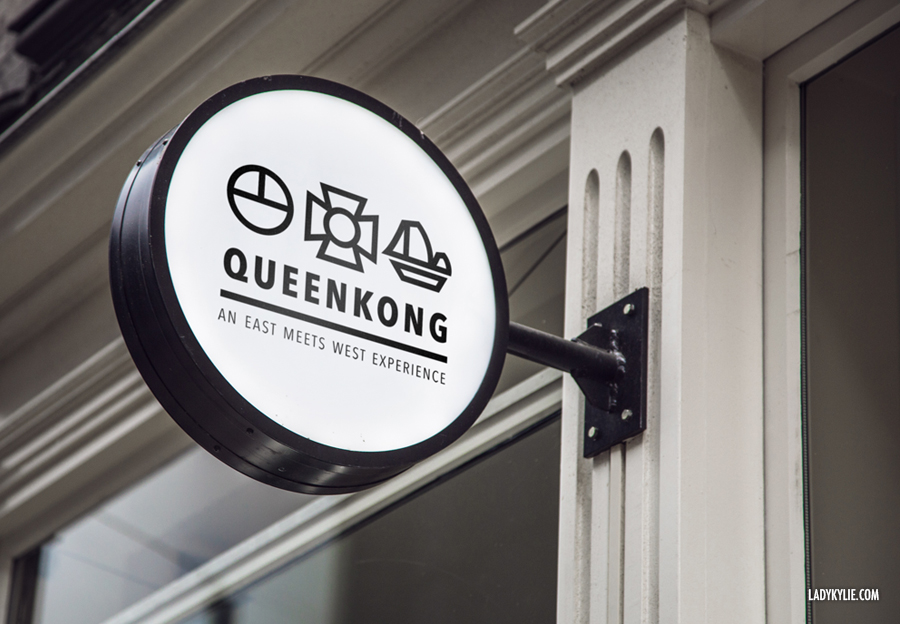 Below: Stationery